Hobie Fishing Kayaks for Sale San Diego CA
San Diego Fisherman, perhaps you are searching everywhere for Hobie Pro Angler Fishing Kayaks for sale. Give Pure Watersports in Oceanside CA a call for a free test drive.

Pure Watersports
420 S Coast Hwy,
Oceanside, CA 92054

(760) 721-6195
MORE INFORMATION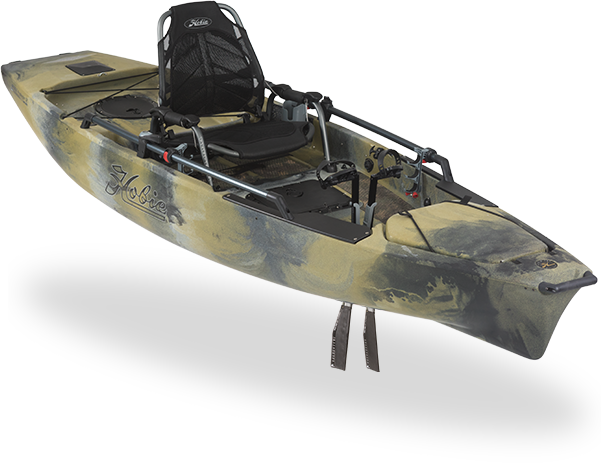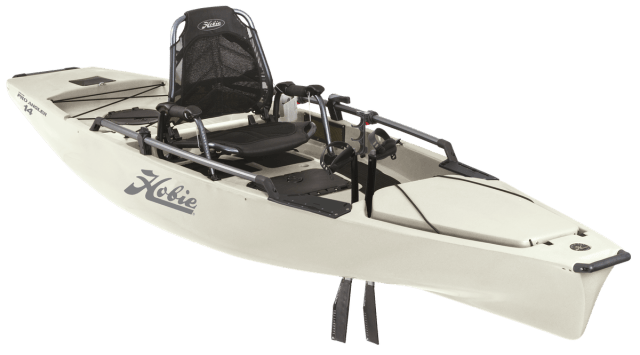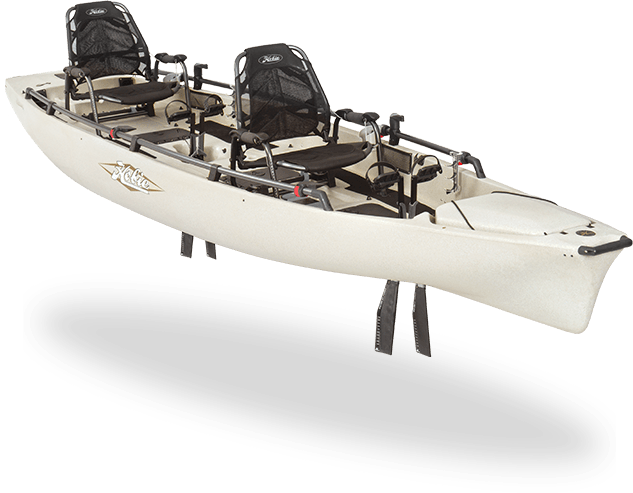 We are Ready to Help San Diego CA Residents Get More Enjoyment on the Water with a Hobie Pro Angler Fishing Kayak Purchase.
BUY PRO ANGLER KAYAKS
Hobie Pro Angler Fishing Kayak for Sale San Diego CA
Why Consider Buying a Hobie Pro Angler Fishing Kayak?

1. The Mirage Drive Propels You Through The Water
It's challenging to work a hand paddle and control a fishing rod at the same time. Hands free fishing is the best way to take advantage of fishing opportunities. The Hobie MirageDrive is the oldest, best engineered fishing kayak propulsion system on the market. Once you try it...you'll have to have one.

2. Hobie Fishing Kayaks Are Extremely Stable
A stable kayak will allow you to stand up and scout for fish, weather choppy waves and allow you to reel in a fish and drag it onboard your kayak. Hobie fishing kayaks are engineered and built for all these situations and more.

3. Protect Your Expensive Rods And Reels With Horizontal Rod Storage
Hobie fishing kayaks have built in horizontal rod holders. I've watched many friends go under bridges and snap, break or damage rods. I've seen friends get pulled in to low hanging trees by fish or water current and break or lose a rod overboard. Six horizontal rod holders in the PA14, four in the PA12 keep your rods safe and sound.

4. Hobie Kayaks are Versatile and Expandable
Hobie has engineered their kayaks so each individual can configure their kayak in the way that suits them best. The H-Rail allows you to mount accessories quickly and easily anywhere. There's plenty of built in storage hatches for bringing tons of tackle or camping gear or whatever you desire.

5. Reliability
Hobie fishing kayaks are a premium product and a premium brand. You get what you pay for. From the hull design and manufacturing process, to the uber comfortable vantage seat, to the unique features of the H-Rail system, no corners are cut. Standard maintenance is all I've needed to do to care for your Hobie Fishing Kayak.

PLUS, Hobie kayaks bring a premium price on the used market. The quality and desirability of Hobie fishing kayaks is clear to anyone who knows kayaks.
Pure Watersports Oceanside
420 S Coast Hwy,
Oceanside, CA 92054
Phone:
(760) 721-6195
Fishing Kayaks for Sale San Diego CA